About language and translation
This Agreement is made in Japanese and translated into English. The Japanese text is the original and the English text is for reference purposes. If there is any conflict or inconsistency between these two texts, the Japanese text shall prevail.
Notes
If you would like to cancel your subscription, please follow the cancellation application procedure below.
* When using a mobile device, there is a possibility that an error may occur in the cancellation display depending on the browser and version used. We apologize for the inconvenience but please complete the cancellation procedure from your computer.
* If you want a refund, the procedure will be different. Please be sure to check this page here.
STEP 1: Open My Page.
Open My Page and log in.
STEP 2: Open My Service.
Click My Services.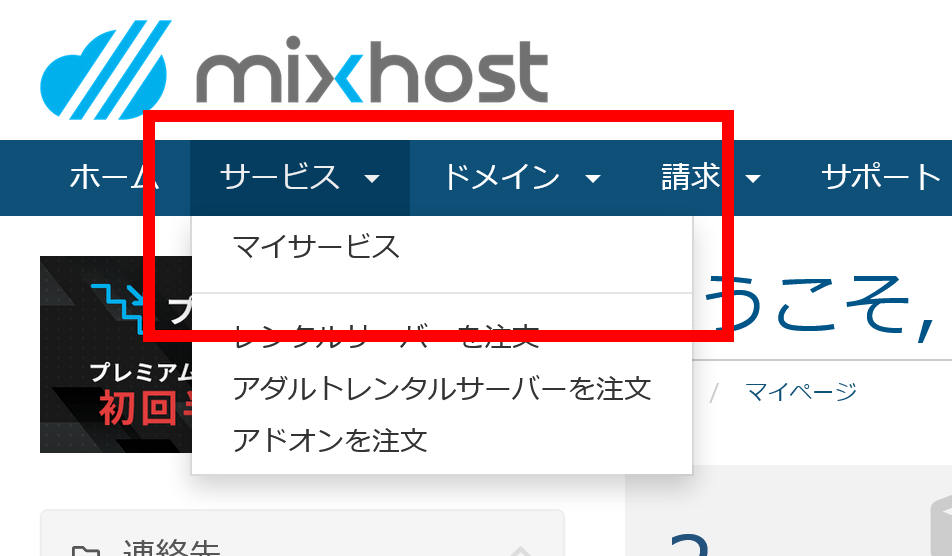 STEP 3: Select the service to cancel.
Click the service you wish to cancel.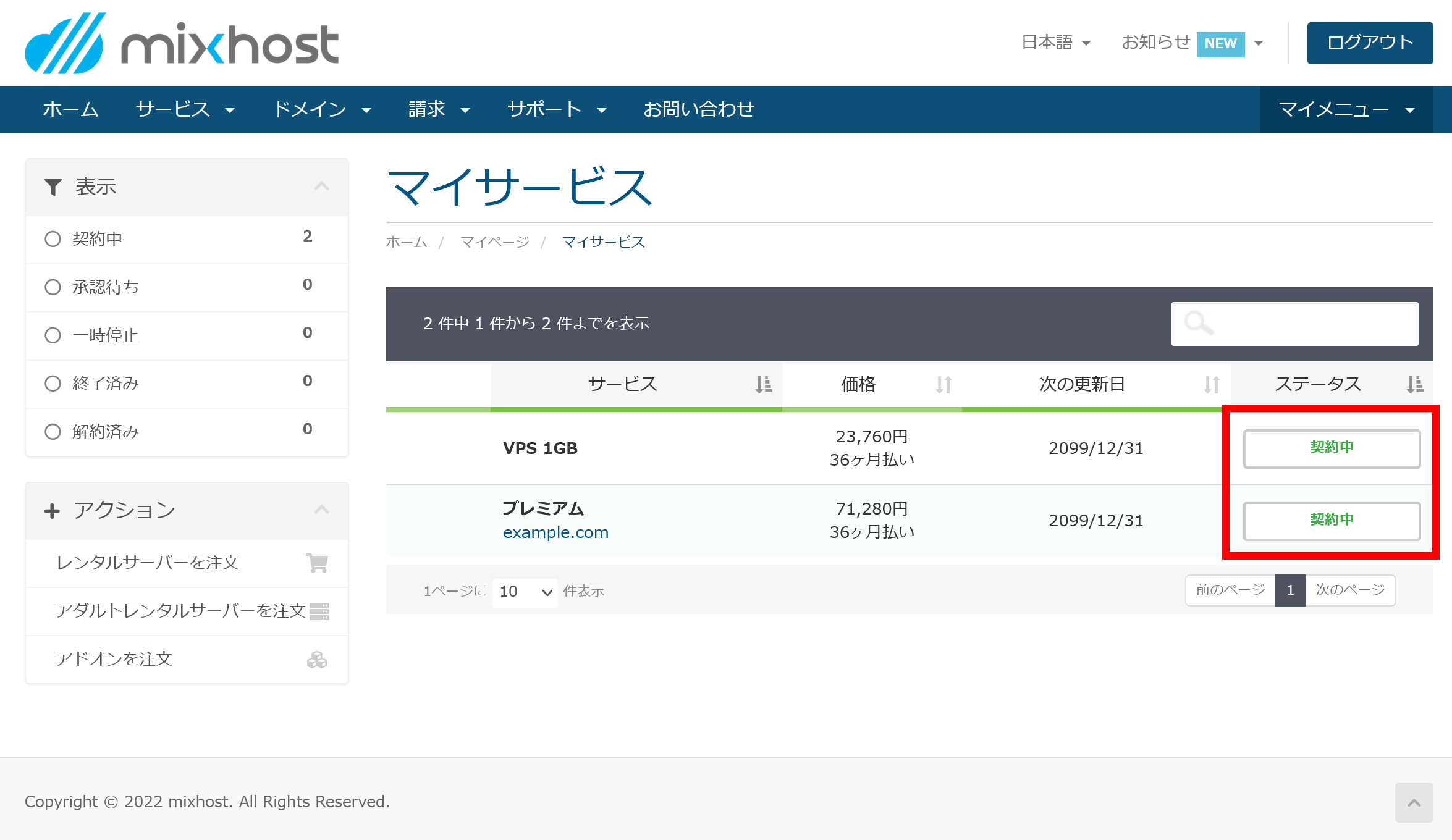 STEP 4: Open the cancellation request.
Click the cancellation request from the menu on the left side of the screen to open it.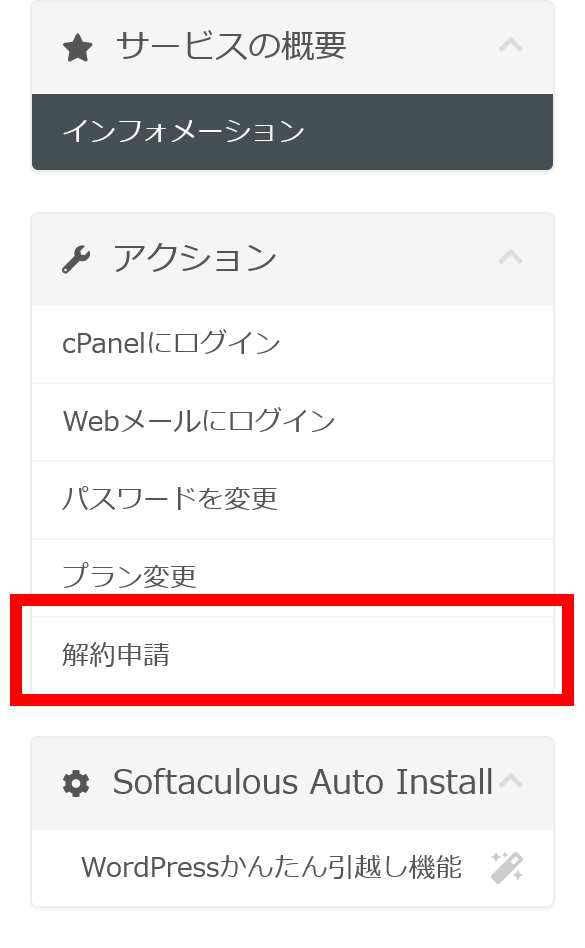 STEP 5: Cancellation application.
Enter the reason for cancellation, select the cancellation date, and click the "Request Cancellation" button.
*Note: If you select "Immediate" on the cancellation date, all server data will be deleted even before the contract expires.
Domain cancellation
If you wish to cancel the domain, a separate procedure is required, so please refer to the page below and disable the automatic renewal of the domain.
*There is no need to complete the procedure for domains for which information about domain renewal was displayed when applying for cancellation.
Withdrawal of cancellation
Please contact support for the withdrawal of cancellation.