It is possible to set it from cPanel.
STEP 1: Log in to cPanel.
STEP 2: Click the detailed error page.

STEP 3: Select the target domain and error.
Select the target domain from the pull-down menu labeled Managed.
Then click the error code you want to edit.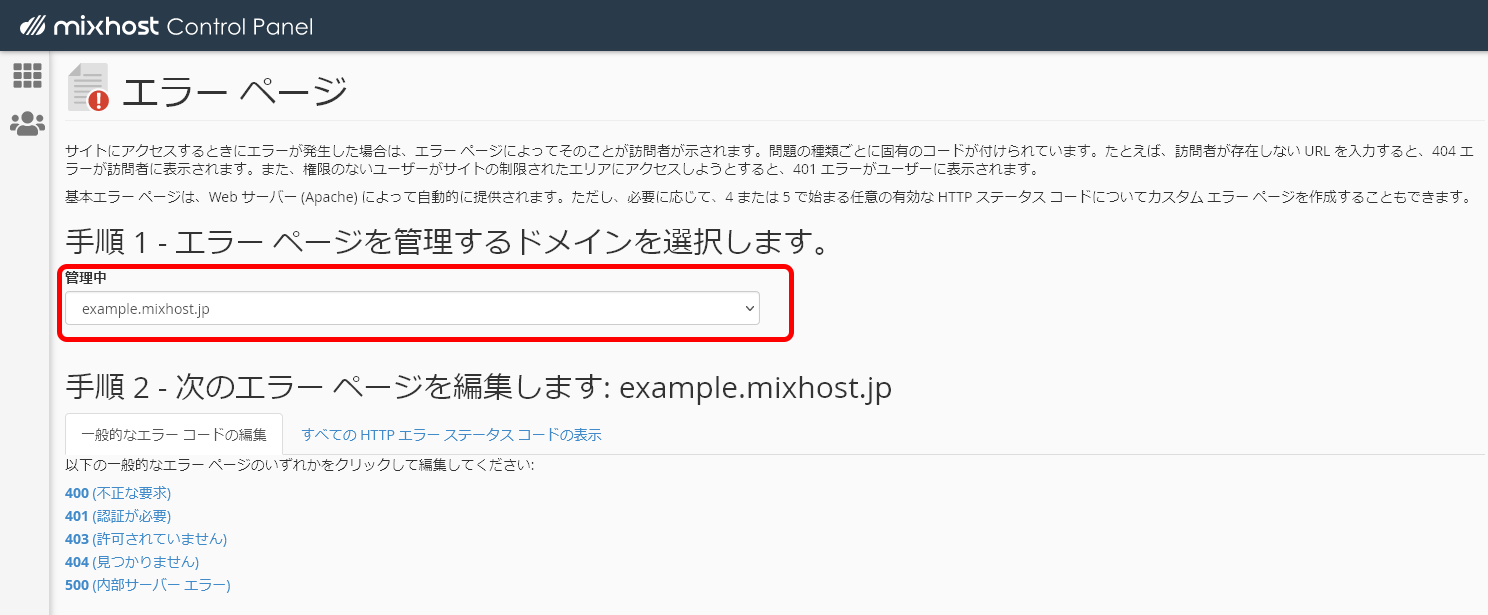 STEP 4: Edit the error screen.
Describe what is displayed on the error screen in HTML.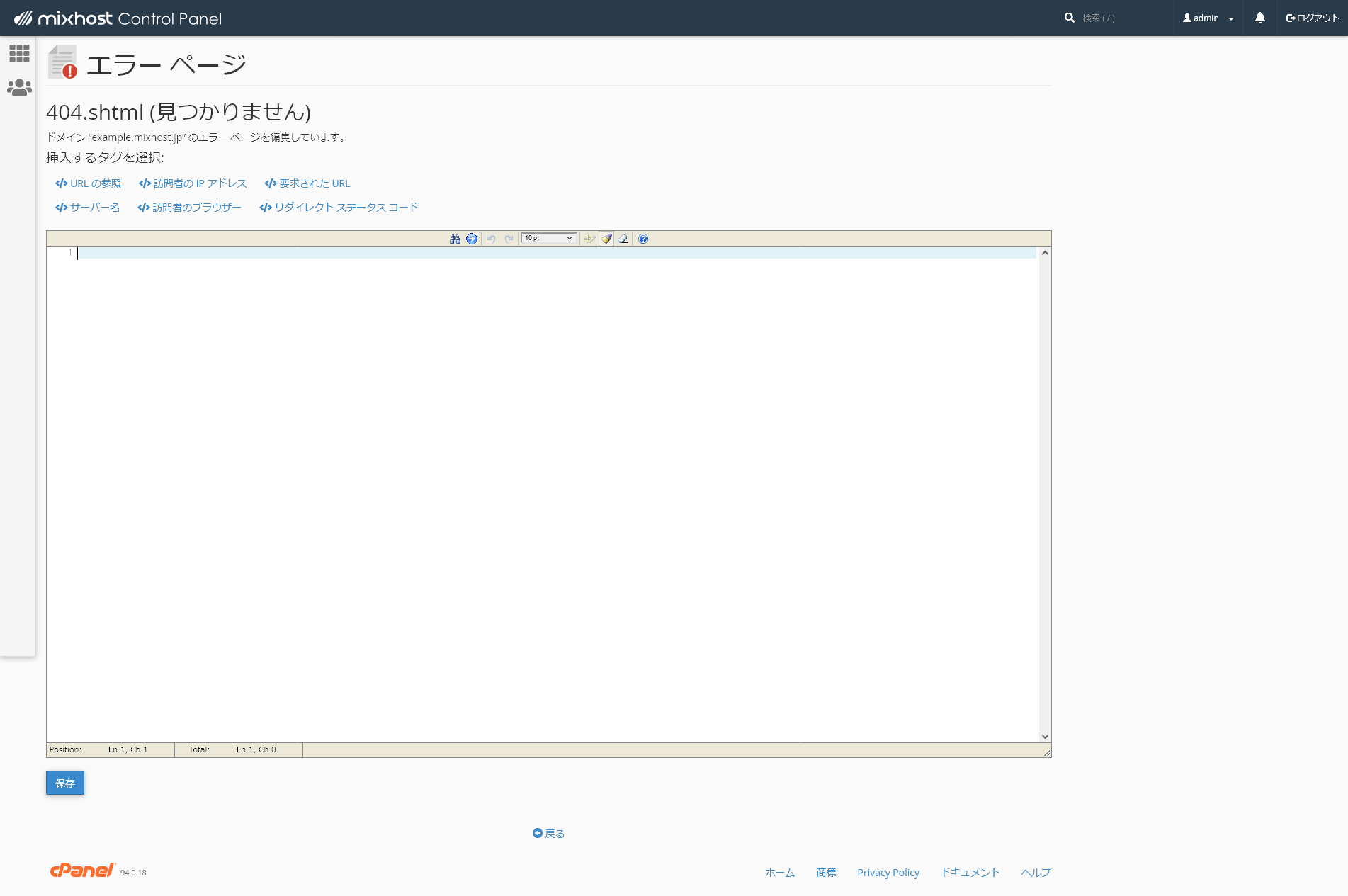 *If you are using your own error display function or plug-in in WordPress, etc., the contents set here may not be reflected.