About changing the username
We're sorry, but your username cannot be changed.
How to change the server account password
STEP 1: Open My Page.
STEP 2: Open Change Password.
Open "Change Password" from My Menu on the top right of the screen.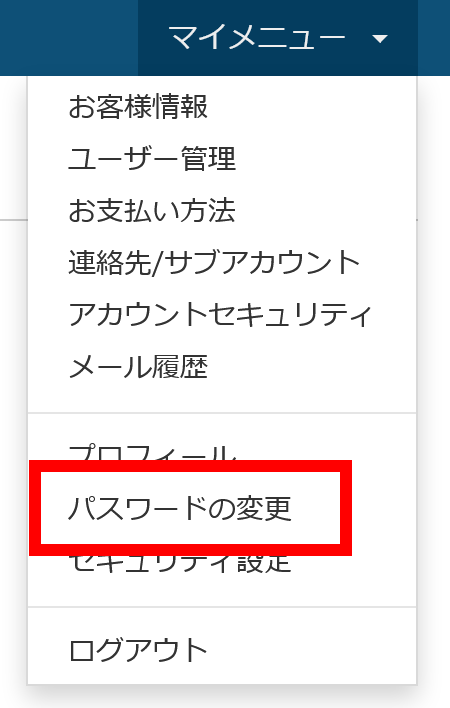 STEP 3: Change password.
Enter your current password and new password after changing.
How to change cPanel login password
Please refer to the article below.