Japanese domains are also available on mixhost.
New application for a domain
If you wish to use a Japanese domain at the time of the new application, please apply by searching in Japanese as it is.

When setting the addon domain
When setting the add-on domain, you cannot use the Japanese domain as it is, so you need to enter it in Punycode.
Example: "Mixhost.com" is written as "xn--y8juaa1b2a6iya.com" in Punycode notation.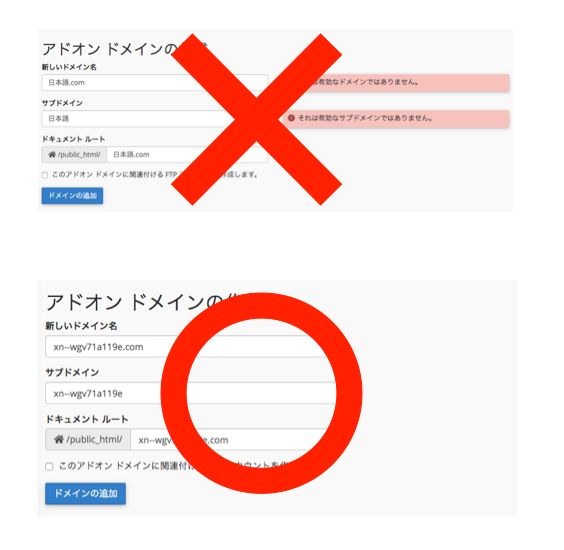 Please use the following site etc. for the conversion method from the Japanese domain to Punycode.
https://punycode.jp/
For how to set the domain, please refer to How to set your own domain.