If you have lost the notification email from mixhost, you can check it from My Page.
STEP 1: Log in to My Page.
STEP 2: Open the mail history.
Open "Mail History" from My Menu in the upper right corner of the screen.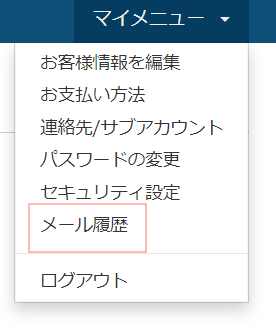 STEP 3: Confirm the corresponding email.
You can check past notification emails by clicking the "Show message" of the email you want to check.
*You cannot check the history of inquiries to support. Also, I can't check the notifications about the domain.