Subdomains can be set using the initial domain or your own domain.
Create a subdomain
STEP 1: Log in cPanel.
STEP 2: Click Domain > Subdomain.

STEP 3: Set subdomain information.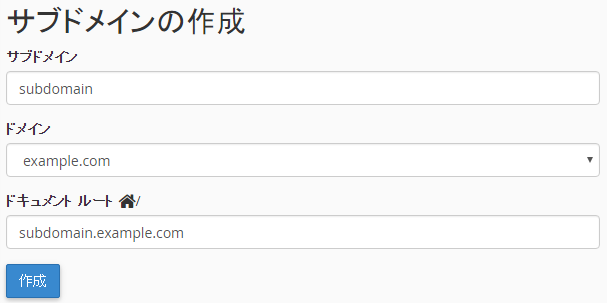 Subdomain
Enter the desired prefix in the Subdomain text box.
Domain
Select the desired main domain from the menu.
Document Root
Enter the home directory for the subdomain in the Document Root text box.
STEP 4: Click on Create button.
If the success screen is displayed, the addition is complete.