I will show you how to check the server you are currently using on mixhost.
How to check the host server
STEP 1: Log in to cPanel.
STEP 2: Click General Information > Server Information from the menu on the right.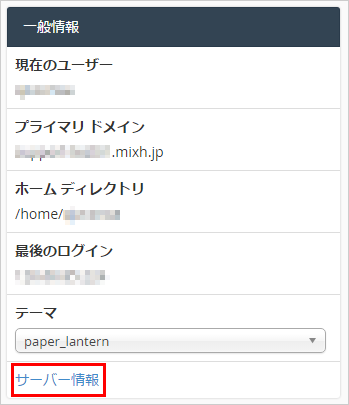 STEP 3: Confirmation of information.
You can check information such as the server name and shared IP.