Step 1: Click Disk Usage.
After logging into cPanel, click Statistics > Disk Usage from the right menu (or Disk Usage in the File menu).

STEP 2: Select "Disk Usage".
The capacity of each folder is displayed at the bottom of the page. If you select "Disk usage" in the "Sort conditions for directories" boxed in red, you can sort the directories in descending order of disk usage.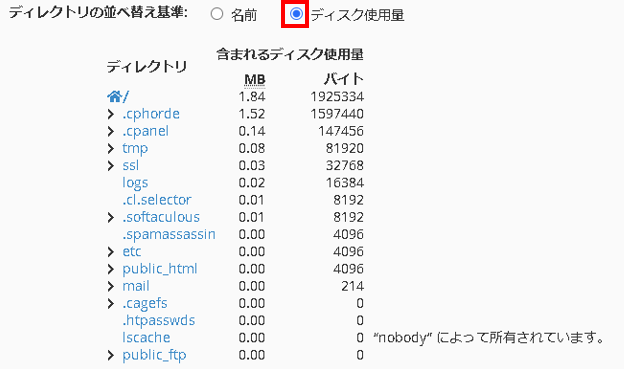 Step 3: Check directory usage.
Click the ">" mark to expand the directory. Useful to see which directory has a lot of space.