STEP 1: Open "Get New Domain".
From mixhost My Page, click "Get New Domain".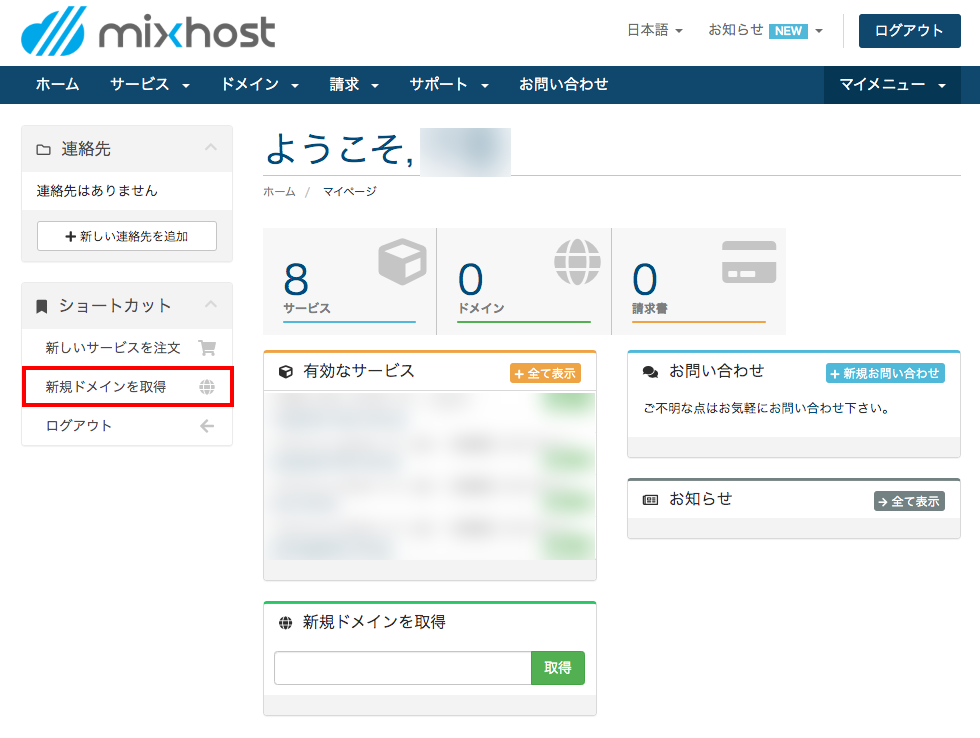 STEP 2: Search any domain.
Enter the desired domain in the area circled in red and click "Search".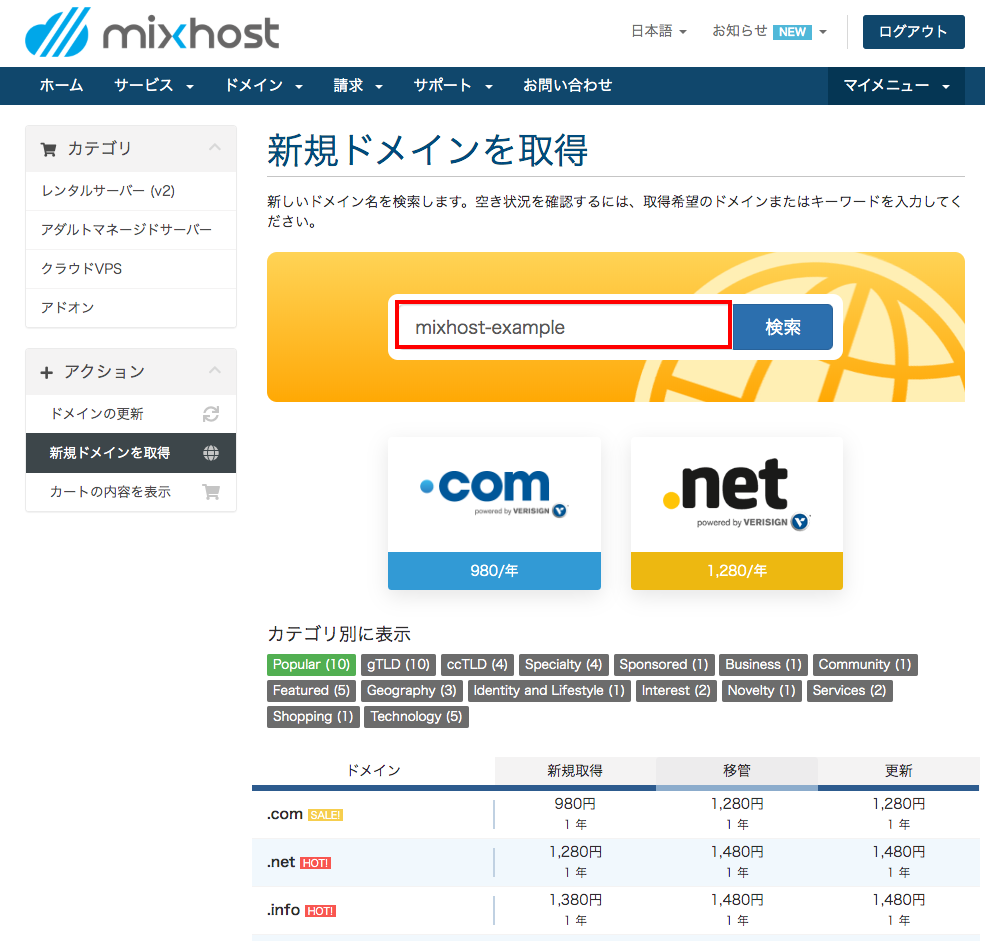 STEP 3: Add to the cart and press the purchase button.
An "Add to Cart" button will appear if the desired domain name is available. Click the "Add to Cart" → "Buy" button for the domain name you want to acquire.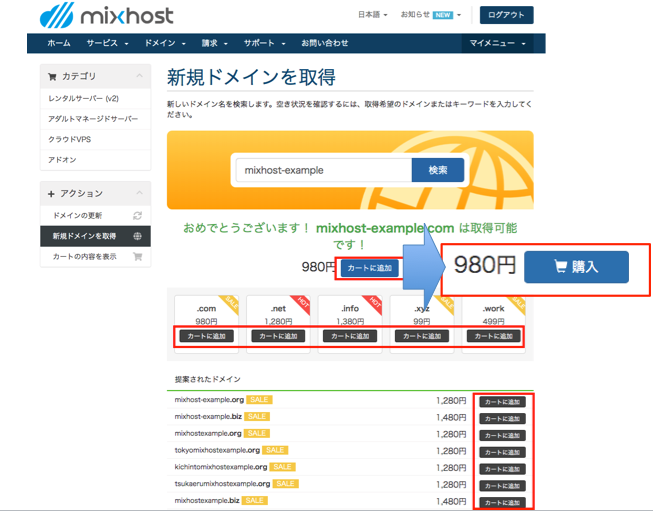 STEP 4: Change the nameserver (only when using an external server).
If you use an external server, change the nameserver information.
Click "Continue" if you want to use a server that you have already subscribed to in mixhost.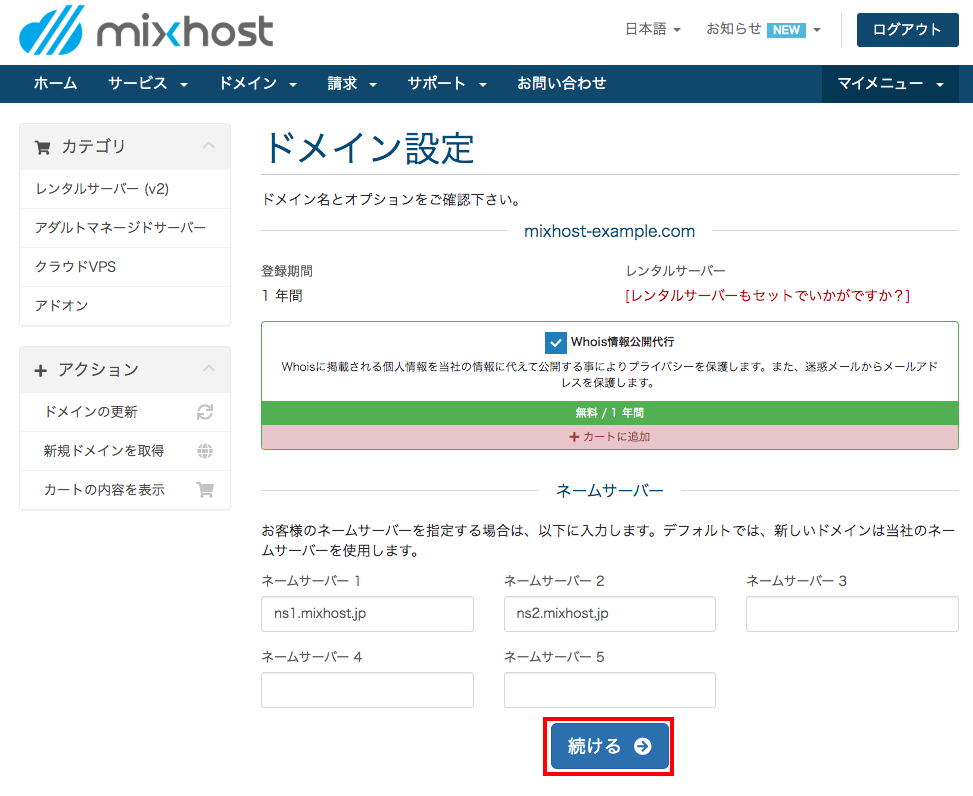 STEP 5: Confirmation of order details.
If there is no problem with your order, click "Enter customer information".
*When purchasing a new domain, the contract period can be for up to 10 years.
Please click the arrow of the contract period at the bottom of the price and select the desired period.
If you select 10 years for the contract period, it will be renewed in 9 years from the next renewal.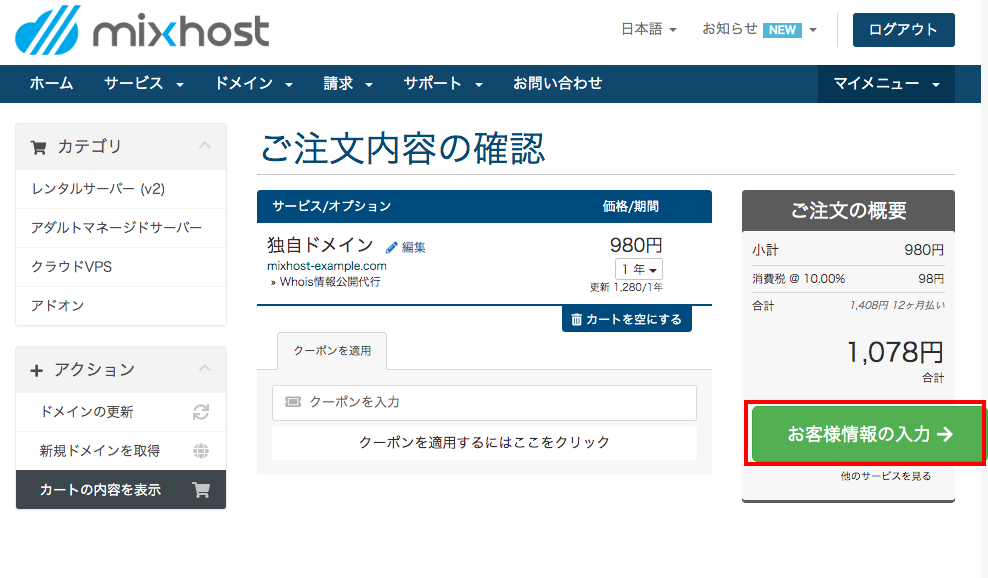 STEP 6: Complete your order.
Enter customer information and payment information, check "I agree to the terms of use", and click the "Complete order" button.
*There has been a large increase in the number of cases where domain registration was not completed successfully due to errors in the registration details, and it took time before the domain could be used. Please be careful not to make a mistake.
For details on how to write notes, please take a look at the Registered contents of the domain registrant information.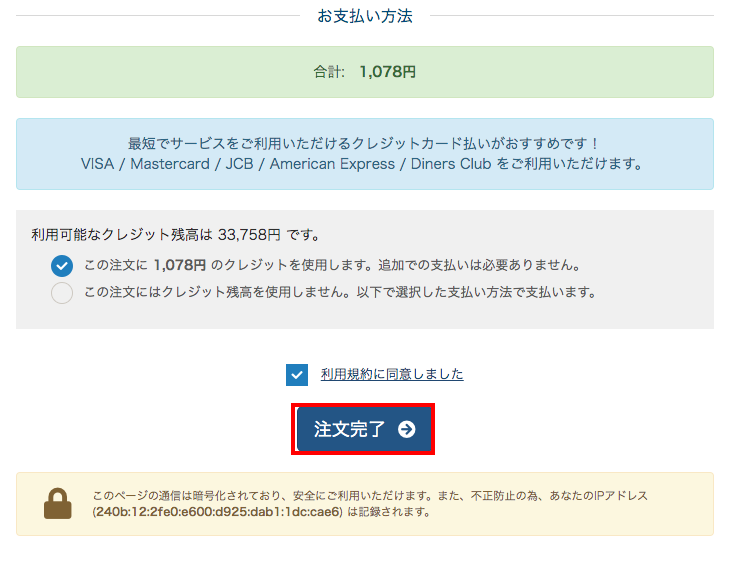 Domain acquisition is now complete.
*In the case of a bank transfer, it may take 1-2 business days to reflect. (excluding Saturdays and Sundays)
STEP 7: Domain Information Verification.
Please verify the domain information. Please refer to the following article for details.