STEP 1: Open "My Domain".
Open "My Domain" from My Page.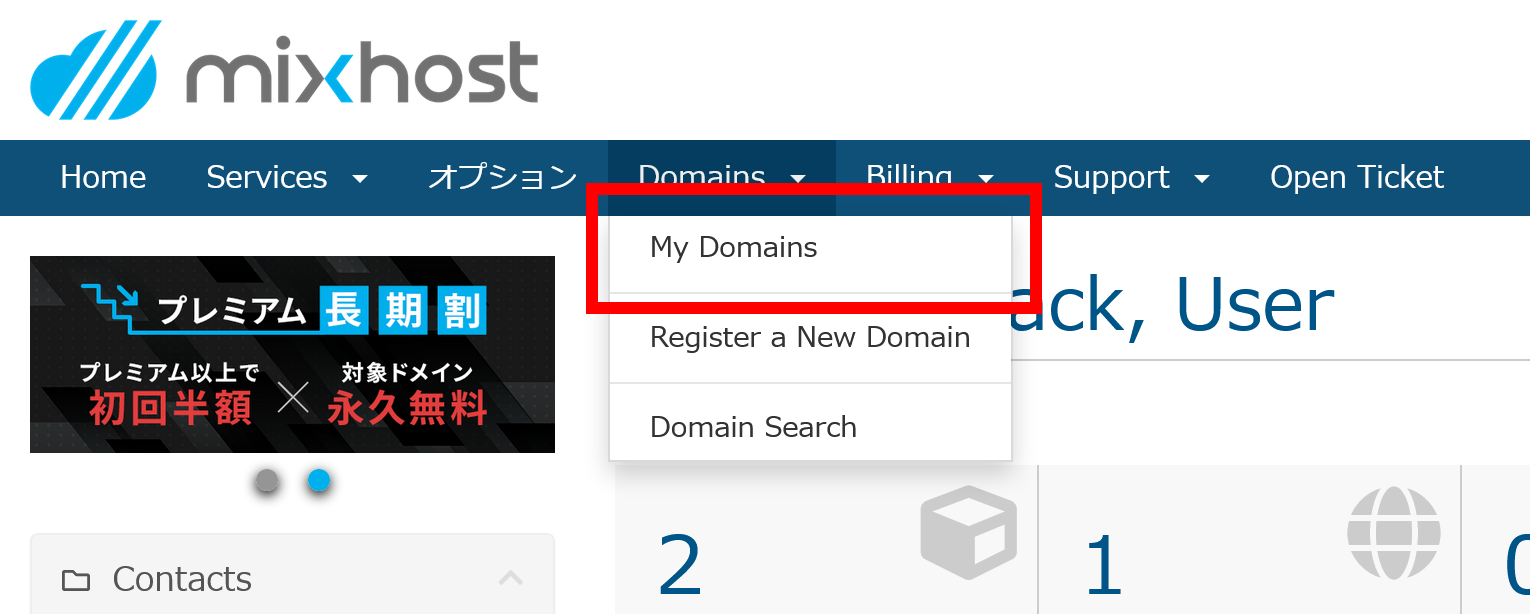 STEP 2: Open the setting screen of the target domain.

STEP 3: Click "Update the WHOIS contact information for your domain".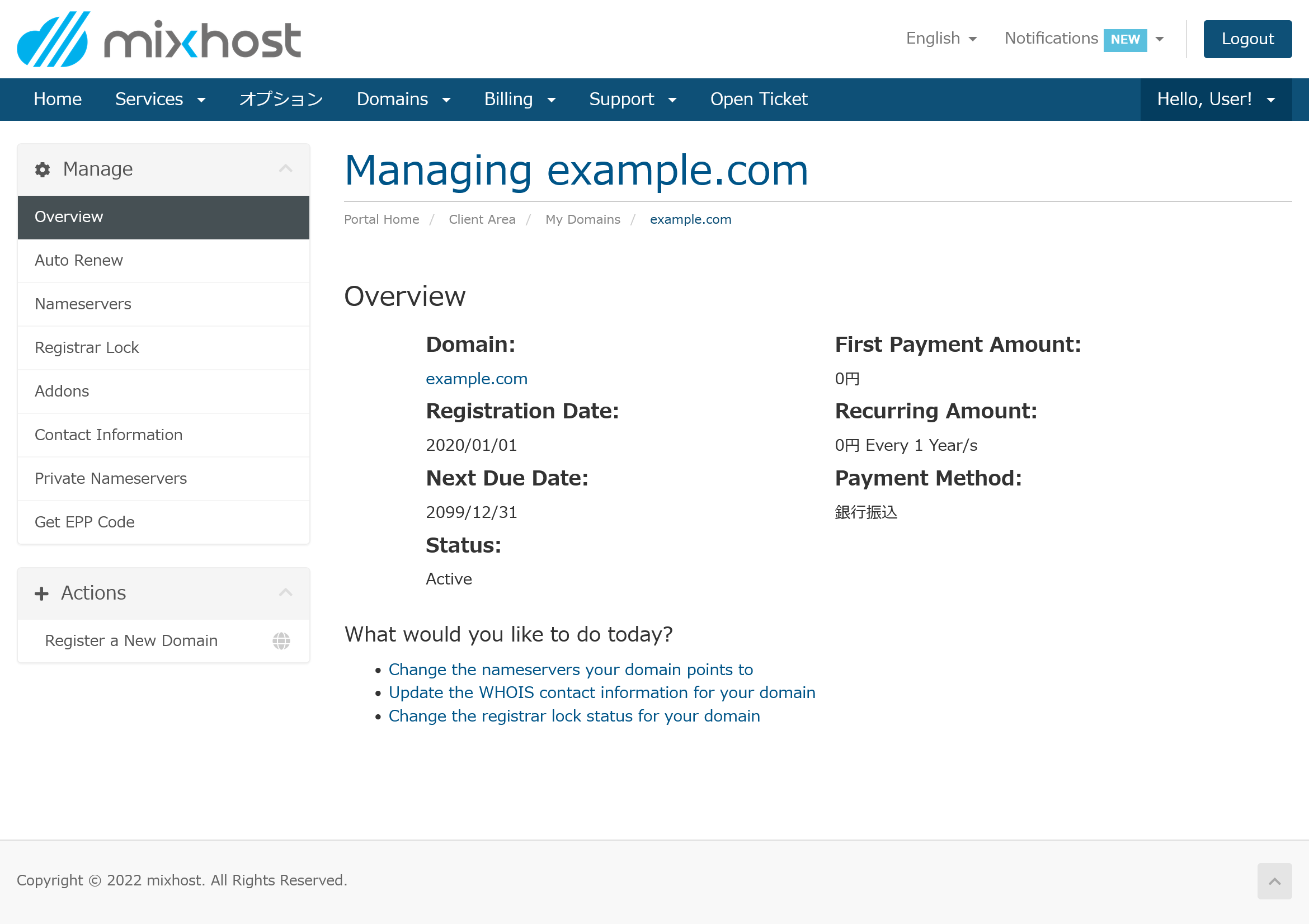 STEP 4: Edit contact information.
STEP 5: Save changes.

Change verification
A change verification email with the following title will be sent. To verify the change, follow the link in the email.
Subject: [mixhost] registrant name change verification request "domain name"
Sender: domain-noreply@mixhost.jp
*Subject (Japanese): [mixhost]登録者名義変更 承認依頼 ドメイン名
If there is a problem with the registration information and you receive a domain information correction request email
About domain registrant information