Overview
Nameservers can be set from My Page.
I will show you how to change the nameservers from the default values.
*If you change the nameserver, it will take about 24 hours for the change to be reflected. Also, the reflection time depends on the TLD value.
STEP 1: Open My Domain.
Click My Domain from Domains on My Page.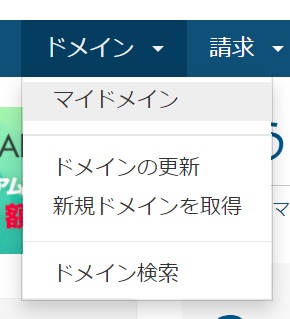 STEP 2: Open the settings of the target domain.
Click the wrench mark to the right of the domain whose nameservers you want to change.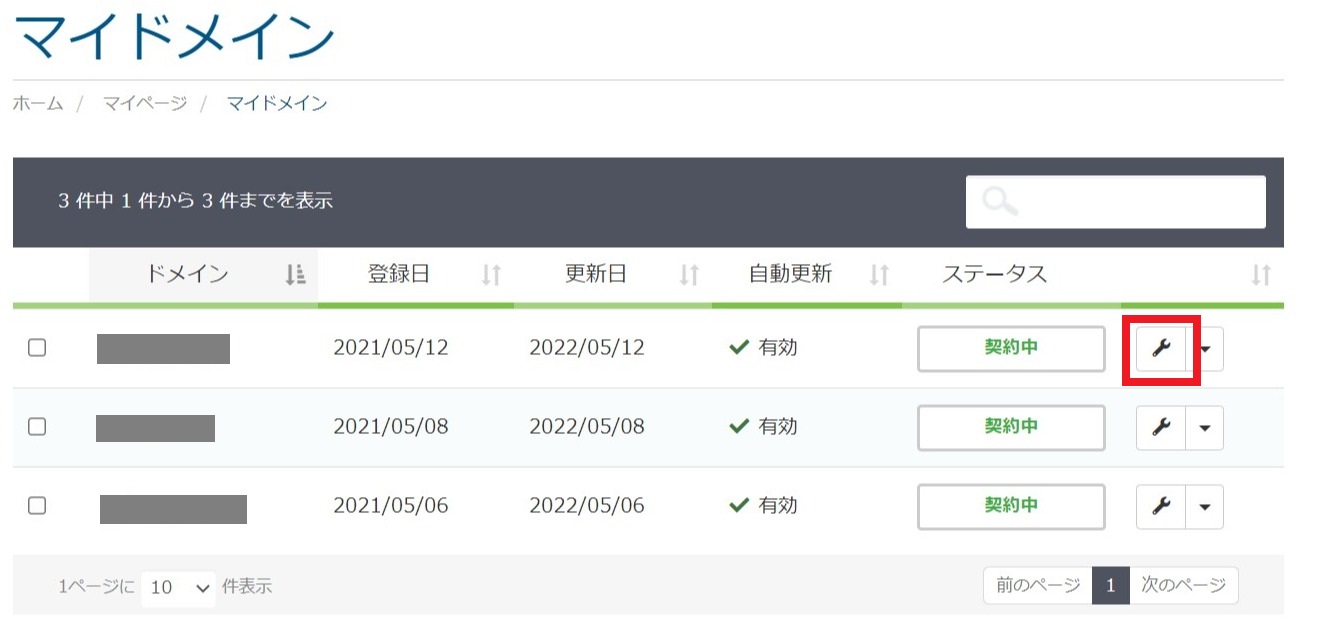 STEP 3: Open name server settings.
Click Nameservers on the left menu.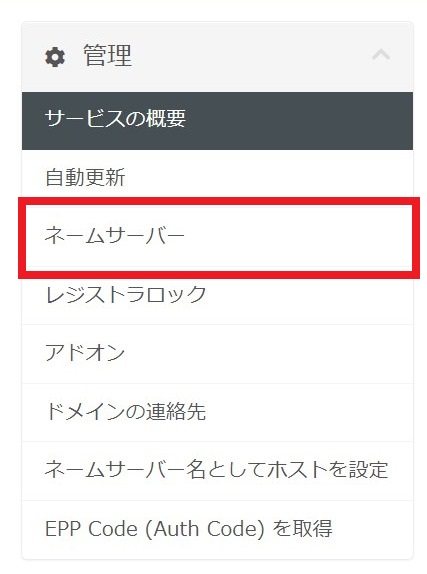 STEP 4: Change name server settings.
Check Use custom nameservers (enter below) and enter your nameservers.
*Please enter at least two nameservers.
STEP 5: Save settings.
Click the Change Nameservers button and you are all set.