Overview
We will show you how to check whether you are accessing the original site or the new site after changing the nameservers.
There are two ways to install WordPress: using Softaculous Apps Installer and general.
When checking from the Softaculous Apps Installer screen
It is necessary to install WordPress with Softaculous Apps Installer. If you're not sure, follow these steps to check if WordPress is installed.
If you installed WordPress with the Softaculous Apps Installer, proceed with the steps below. If you have not installed it, please proceed to another item "Checking using the browser function".
1) Log in to cPanel.
2) Click WordPress from SOFTACULOUS APPS INSTALLER at the bottom of the cPanel screen.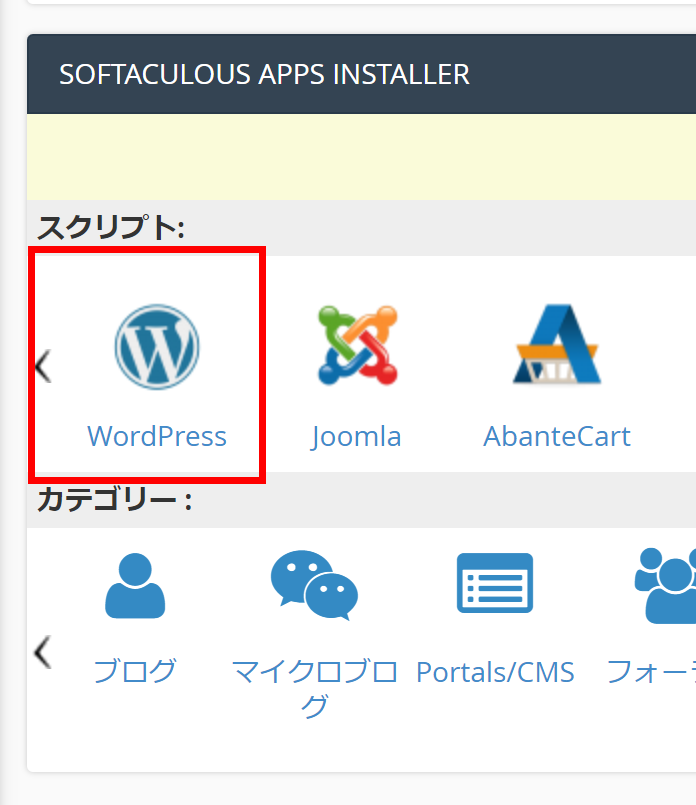 3) Find the relevant domain name from the item "Current installation" at the bottom of the screen, and click the "Administrator" icon.

4) Depending on the state of the screen opened separately, you can judge as follows.
When the WordPress management screen of the relevant domain is displayed, the site after the relocation is displayed. You can see that the change information of the nameserver is reflected.
When the WordPress management screen of the corresponding domain is not displayed, an error message such as "This site cannot be accessed" is displayed. In this case, the change information of the nameserver is not reflected.
Normally, it takes a few minutes to a few hours (up to about 72 hours) after changing the nameserver settings. Please wait.
When checking using browser functions (general case)
In the Google Chrome-Windows PC environment, please follow the steps below.
1) Launch Google chrome and access the URL to be migrated.
2) Press the F12 key to display the developer tools on the right side of the screen.
3) Select "Network" from the menu displayed at the top.

4) Press F5 to reload.
5) Since many files are displayed, select "xxxxx.com" displayed in the red frame below. If it does not look like the figure below, press the "Ctrl" and "F5" keys to force a reload (super reload).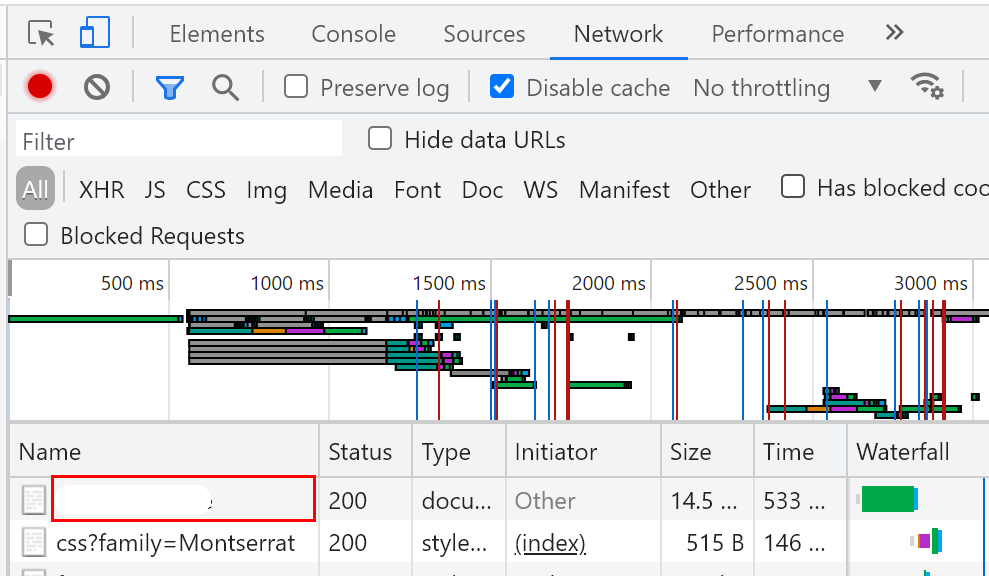 6) Check the IP address part displayed as Remote Address "xxx.xxx.xxx.xxx:xxx" on the right tab.

7) If the IP address value of Remote Address confirmed in 6) is the IP address of the server after migration, you can access the environment after migration correctly. To find out the IP address of our server after the migration, please check the instructions here.