When a WordPress site that was operated without SSL is made compatible with SSL, images in articles may be read with URLs that start with the conventional http://.
In addition, there are cases where similar problems occur with some themes and plugins.
If you leave this state unattended, depending on the browser, a security warning may be displayed or the SSL lock mark may not be displayed.
Fixing articles manually or using replace tools, editing themes, and plugins is a lot of work.
Therefore, we recommend a WordPress plugin called Really Simple SSL for this issue.
By installing this plugin, URLs starting with http:// will be automatically replaced with those starting with https://.
Also, the setting to redirect URLs starting with http:// to https:// is automatically performed.
* We do not provide support for detailed settings of plug-ins. Please note.
Installation Instructions for "Really Simple SSL"
STEP 1: From the WordPress administration screen, click Plugins > Add New.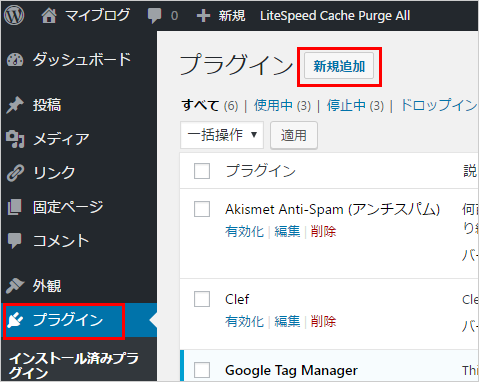 STEP 2: Install Really Simple SSL and activate the plugin.
Search for the keyword "Really Simple SSL" and it will appear. Click Install Now to activate it.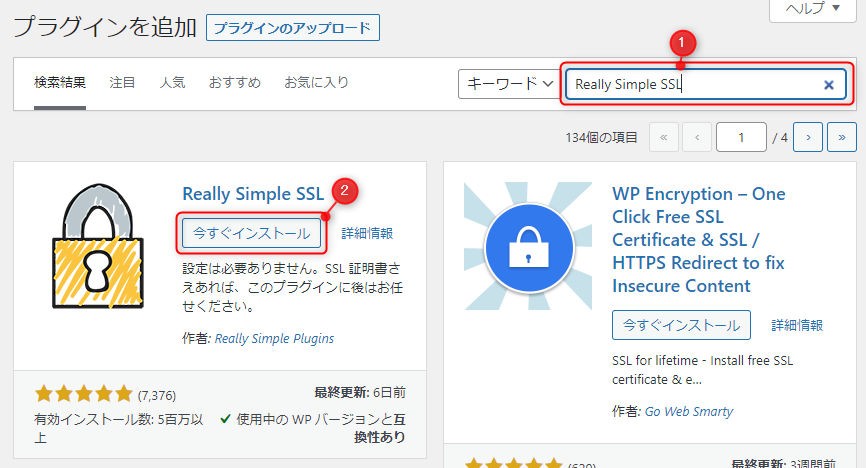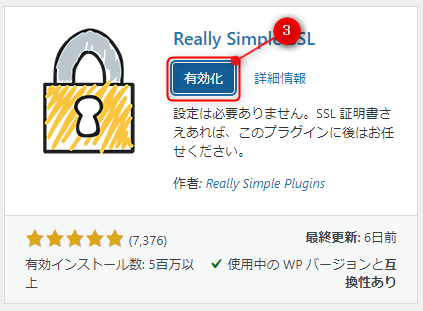 STEP 3: Confirm notes and enable SSL.
When you enable it, the following message will be displayed. Read the notes and click Enable SSL.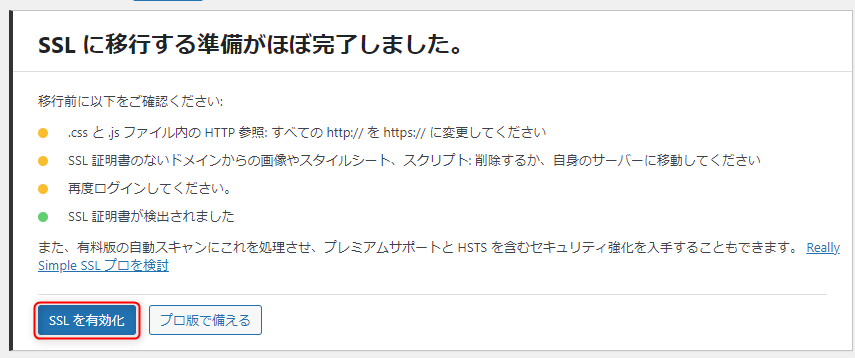 If the site is SSL-enabled when referring to other files (images, CSS, Javascript, etc.) on the page, an error will occur if it is specified with a file starting with http:// ~, and the communication will be protected. The display is not displayed (Mixed Content, etc.).
In addition, a phenomenon such as not displaying some contents may occur.
Please refer to this page for how to deal with it.