To add a domain, please refer to How to add a new domain.
STEP 1: Log in to cPanel.
STEP 2: Open Email Accounts.
Click Email > Email Accounts.

STEP 3: Click Create.

STEP 4: Enter the required information.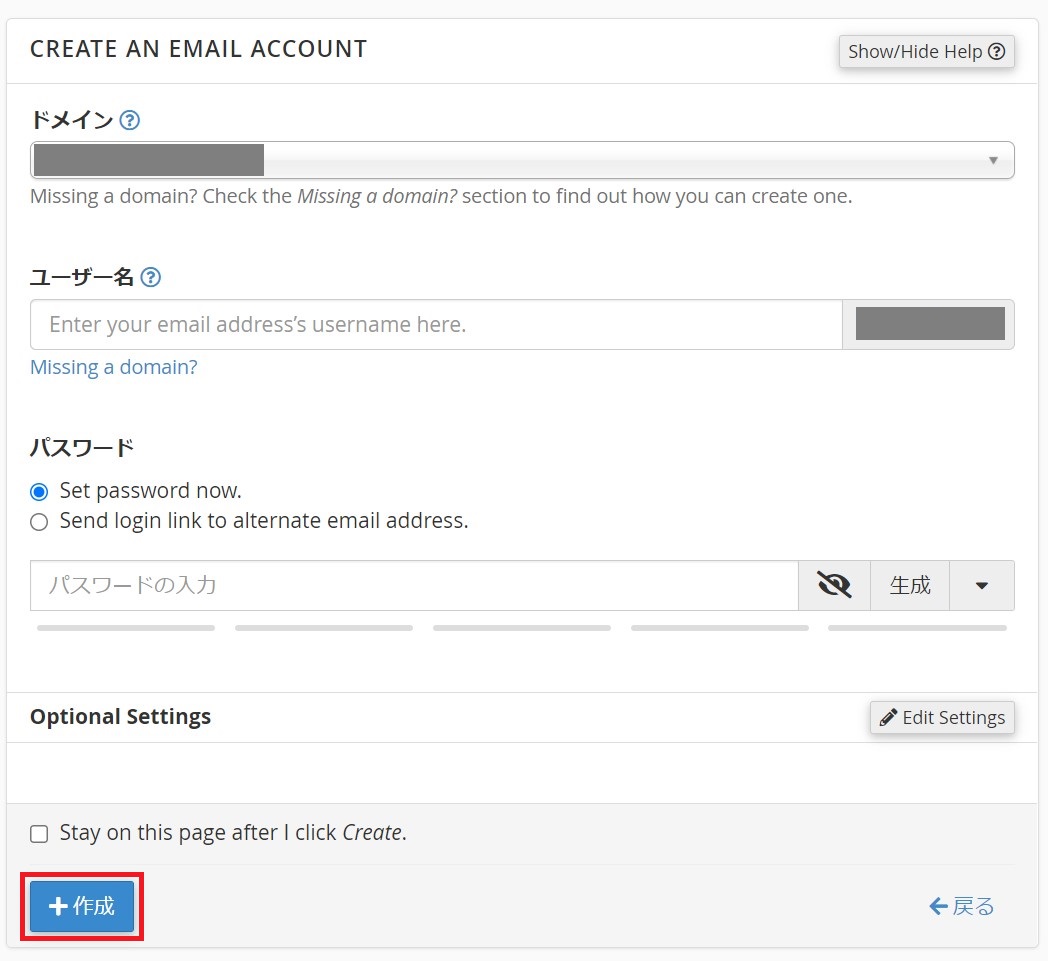 Domain
Select the domain for the email address you want to create.
User
Set you to enter your email username.
Password
Set a password for your email address.
Storage Space
Set the capacity of the e-mail address. It is also possible to set unlimited.
STEP 5: Save settings.
Click Create to save settings. It is completed when "Your account has been created" is displayed.