The following are the minimum security measures necessary to operate WordPress.
Always use the latest versions of WordPress, plugins, and themes
When a number is displayed in the WordPress update menu, you can check the themes and plugins that can be updated by opening the update menu.

Enable WordPress Auto Updates
The following article explains how to automatically update WordPress.
By enabling automatic updates, you can prevent things such as forgetting to update the version.
Do not use plugins that have not been maintained for a long time
Plugins that have not been maintained for a long time may have vulnerabilities or bugs left unattended. By using plug-ins with vulnerabilities or defects, there is a possibility that you may suffer from unauthorized access such as website alteration or hijacking damage.
How to check plug-in information
On the plugin list screen, click "Show details" for the plugin you want to check, and you can check the last update date of the plugin and the corresponding WordPress version.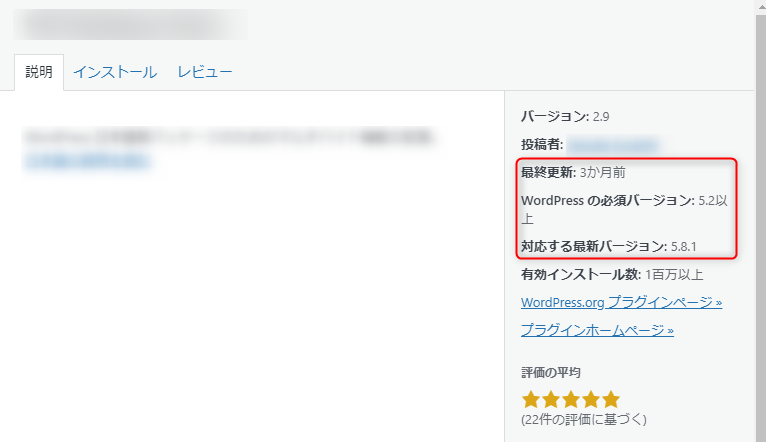 Operate with the minimum necessary plugins
Don't just disable what you don't use, uninstall it.
Install security plugins such as SiteGuard WP Plugin
You can change the login URL, etc.
Take measures to prevent abuse of the inquiry form
When using the inquiry form, it is necessary to take measures to prevent abuse.
For details, please refer to the following page.
Make your login password complex
How to choose your password
If you cannot decide on a complex password, please refer to the website below.
Chocotto plus password | IPA Information-technology Promotion Agency (external site)
How to change a password
You can change your password from the WordPress user menu, but you can also change it from cPanel.
We will show you how to change from cPanel.
STEP 1: Open the WordPress menu on cPanel.
Click here for how to log in to cPanel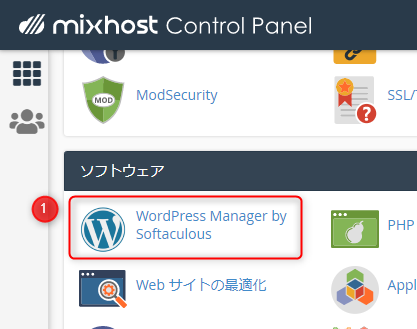 STEP 2: Click the target Change Password from the list of installed WordPress.

STEP 3: Enter your current user name and new password and click Save.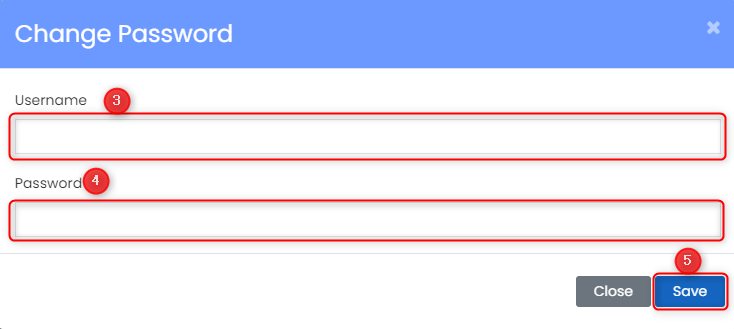 If info saved successfully! is displayed, it is completed.