The display language of cPanel (control panel) supports Japanese, English, and 25 other languages.
Modification method
STEP 1: Log in to cPanel.
Click here for instructions on how to log in to cPanel.
STEP 2: Click your user name at the top right of the screen and click Change Language.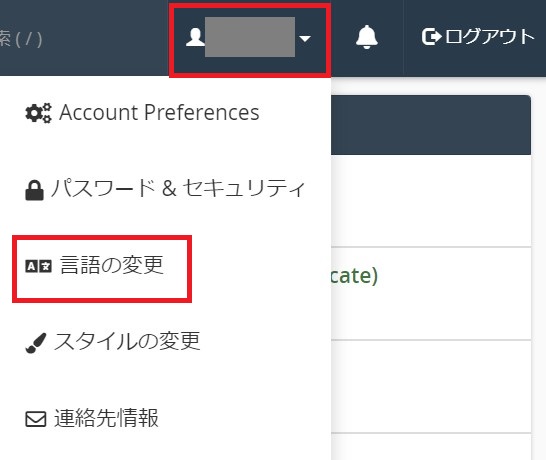 STEP 3: Change to your desired language.
You can select the display language by clicking the arrow next to Language selection, so select it and click the Change button.