If you want to install Jcode, install it directly from the Install a Perl Module.
Installation method
STEP 1: Log in to cPanel.
Click here for instructions on how to log in to cPanel.
STEP 2: Click Software > Perl Module.

STEP 3: Enter "Jcode" in Install a Perl Module and click the "Install Now" button.

STEP 4: When the installation is complete and the word "Complete" is displayed on the upper left of the screen, click "Back".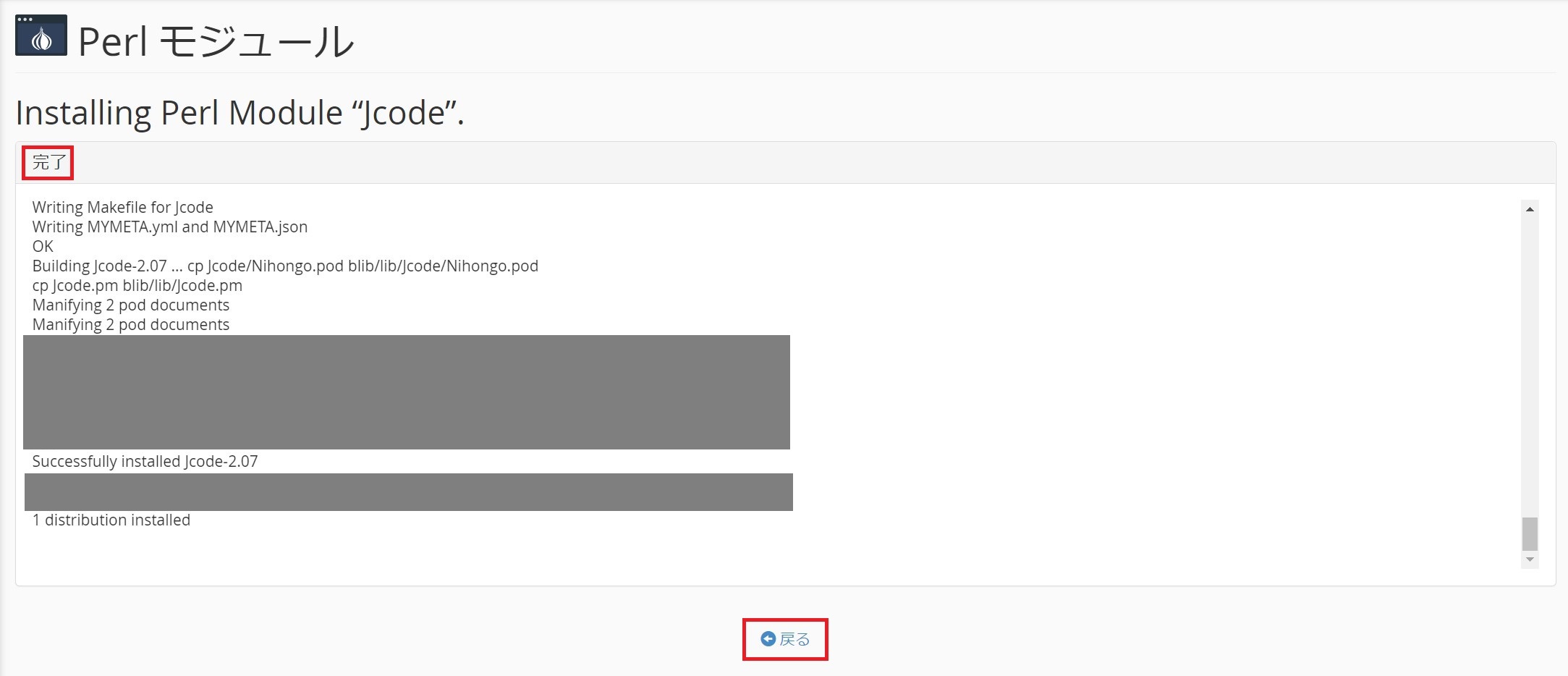 STEP 5: Check the Installed Perl Module(s).

Installed modules will be displayed, so please check if "Jcode" is displayed.