Please refer to the following procedure for how to apply for the add-on service.
STEP 1: Log in to My Page.
STEP 2: Click "Service".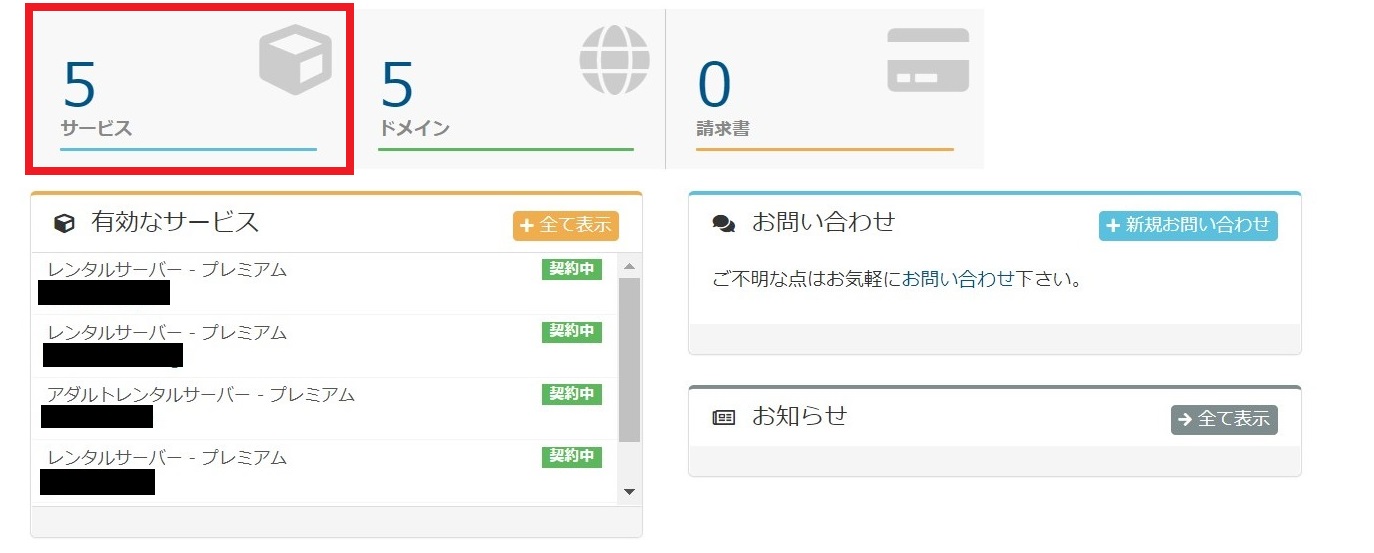 STEP 3: Click the contract for which you want to add add-on services.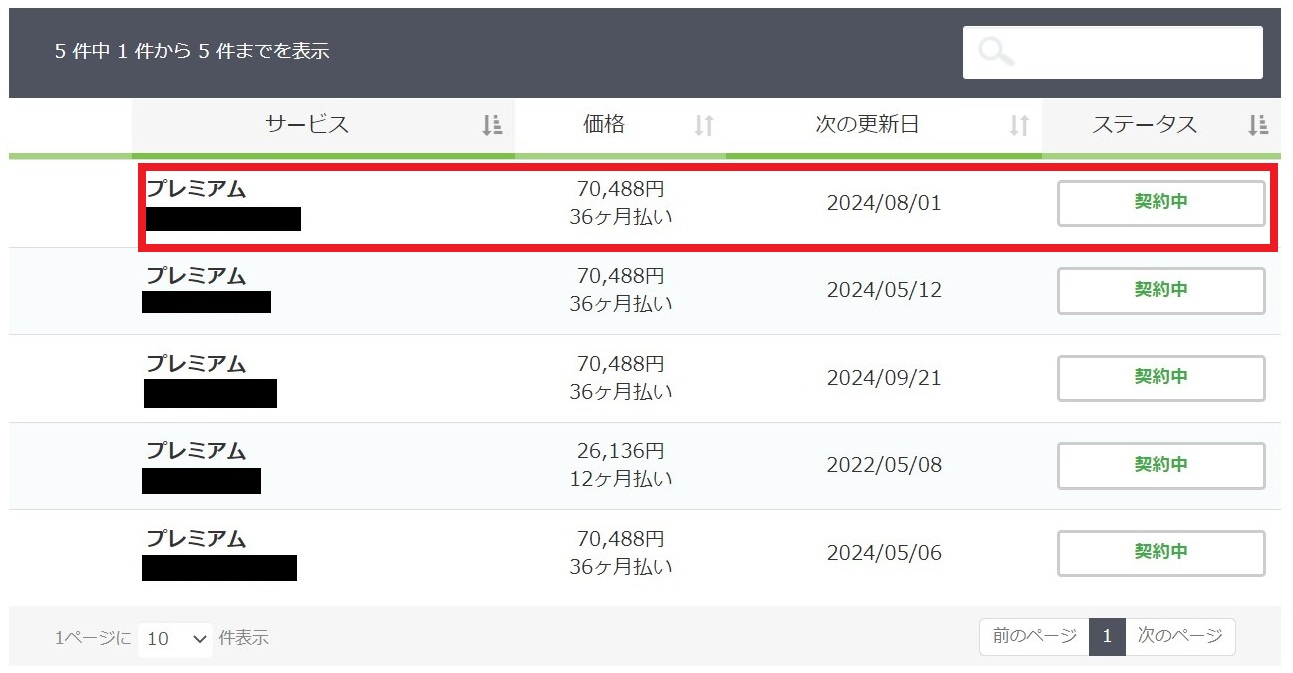 STEP 4: Click "Purchase & Activate" in "Addons & Extras".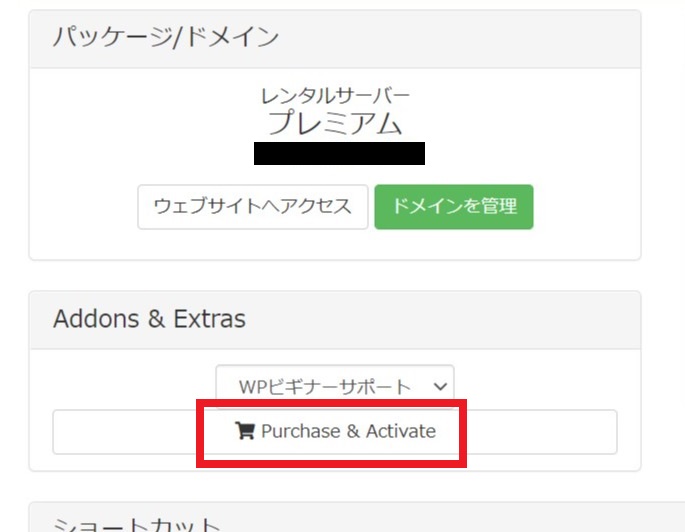 STEP 5: Confirm the application service and amount.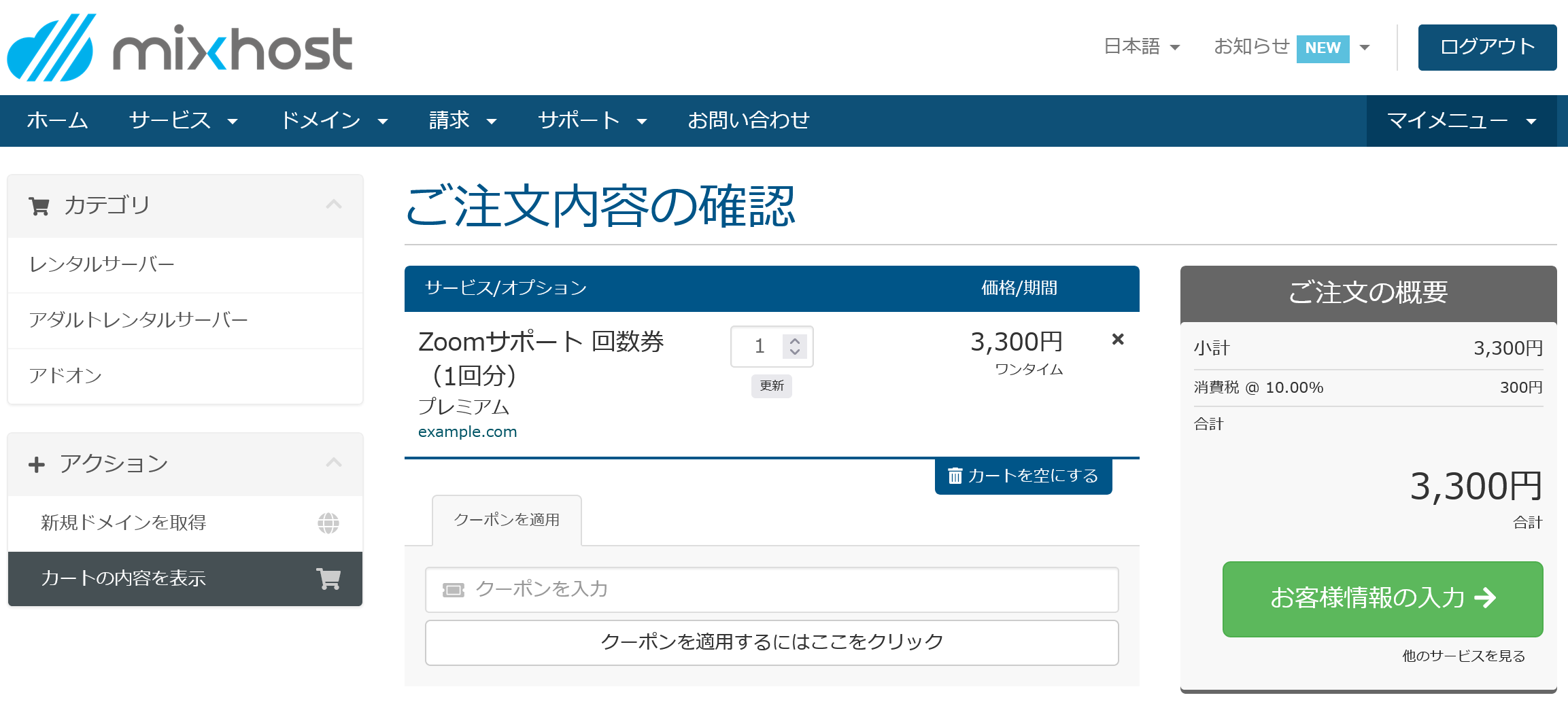 STEP 6: Enter customer information and payment information.
After confirming and agreeing to the Terms of Use and clicking the "Complete Order" button, the application is complete.
【Notes】
・The price is provided by lump-sum payment in advance.
・Add-on services are not covered by the 30-day money-back guarantee system, and no refunds will be given even if canceled midway.
・The add-on service is contracted for each server contract.
Related article