How to add a subaccount
STEP 1: Log in to cPanel.
Click here to learn how to log in to cPanel.
STEP 2: Open User Manager.
Click Preferences > User Manager.

STEP 3: Enter the required information.
Click Add User and enter information such as the user name to be added on the setting screen.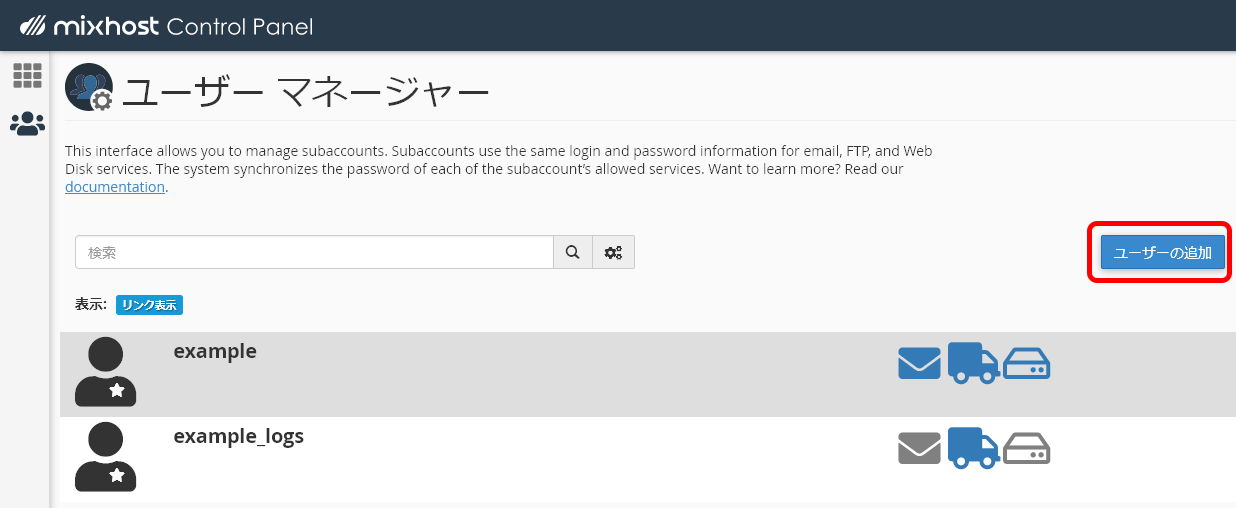 *The account created here is a sub-account for using "e-mail", "FTP", and "WebDisk". This account cannot be used to log into cPanel.
Related article