Overview
This is how to deal with emails that have been judged as spam by MailChannels.
For MailChannels, can you refer to the following article?
About return mail
If the transmission fails due to blocking by MailChannels, the following sender and subject will be sent as a return mail.
From: MAILER-DAEMON@mailchannels.net
Subject: Mail delivery failed: returning message to the sender
How to cancel SPAM
STEP 1: Open the URL described in the return email in your browser.
If you open the URL in the return email with a browser, the following screen will be displayed.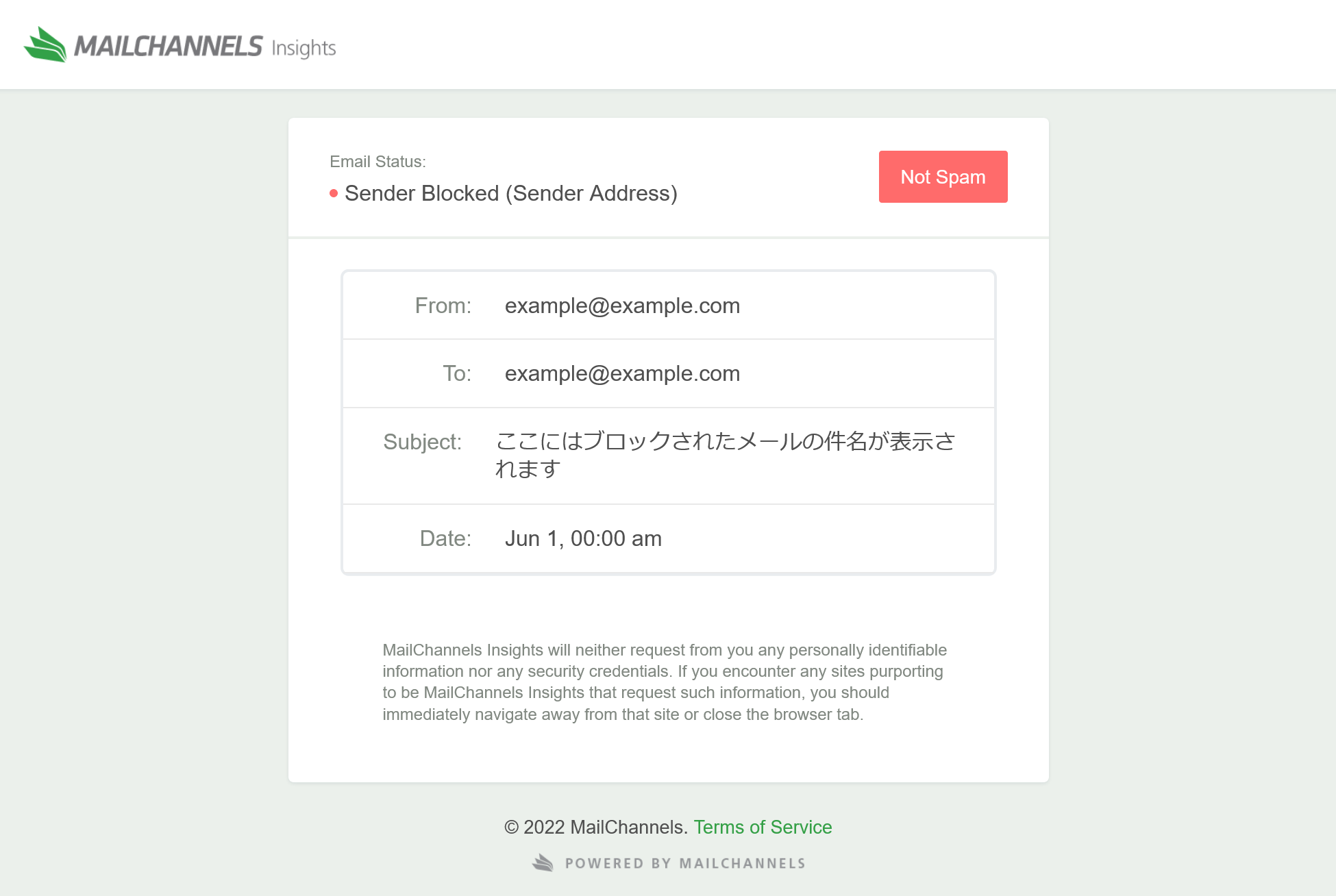 STEP 2: Press the button labeled "Not Spam".
STEP 3: Resend the email.
Resend the email and check if it was sent successfully
*Because the block can be unblocked by email, not by domain, if a transmission error occurs with another email, open the URL each time, press the [Not Spam] button, and unblock it. I need to receive it.
Even after pressing the "Not Spam" button, the email still fails to be sent
We apologize for the inconvenience, but could you please contact us with the following information?
Date and time when the email was sent
Send address (From)
Receiving address (To, CC, BCC)
If you continue sending without pressing the "Not Spam" button
If you ignore the return e-mail or continue to send it without noticing it, you may be registered on a block list that restricts the sending of all e-mails.
If you are registered on the block list, you will not be able to cancel it, so could you please contact us?