How to change registered payment credit card
STEP 1: Log in to My Page.
Open My Page and log in.
STEP 2: Open the payment method.
Click My Menu on the top right of the screen, and then click Payment Methods.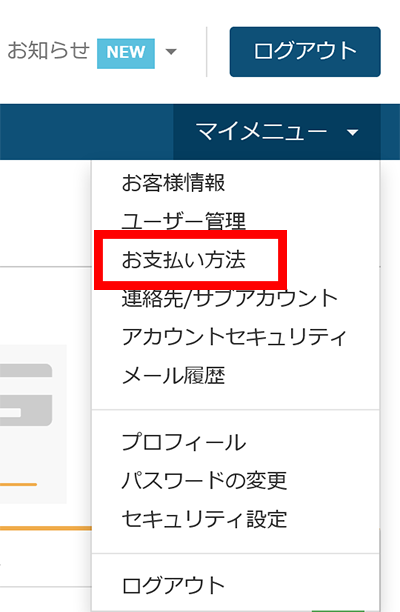 STEP 3: Add credit card information.
Click the "Add New Credit Card" button to register.

STEP 4: Set the added card as default.
Press the "Set as Default" button displayed to the right of the added card.
How to delete credit card information
If you wish to delete your registered credit card information, please contact support.
Related article: Request to delete registered credit card